Blackjack 21 first came to the casinos in 1995. It is based on The original Blackjack. Therefore, it shares several rules with the classic game for those who know how to play blackjack. However, it also has several twists that make it more interesting and fun to play. In a brick and mortar casino, blackjack 21 is played in a custom table with six to eight decks of cards. A similar table is found in online casinos. However, unlike other variants of Blackjack, it excludes all the suited 10 cards. Therefore, you will find that a quarter of the 10-count cards are not present. You will find all the Queens, Kings and Jacks remain the shoe too.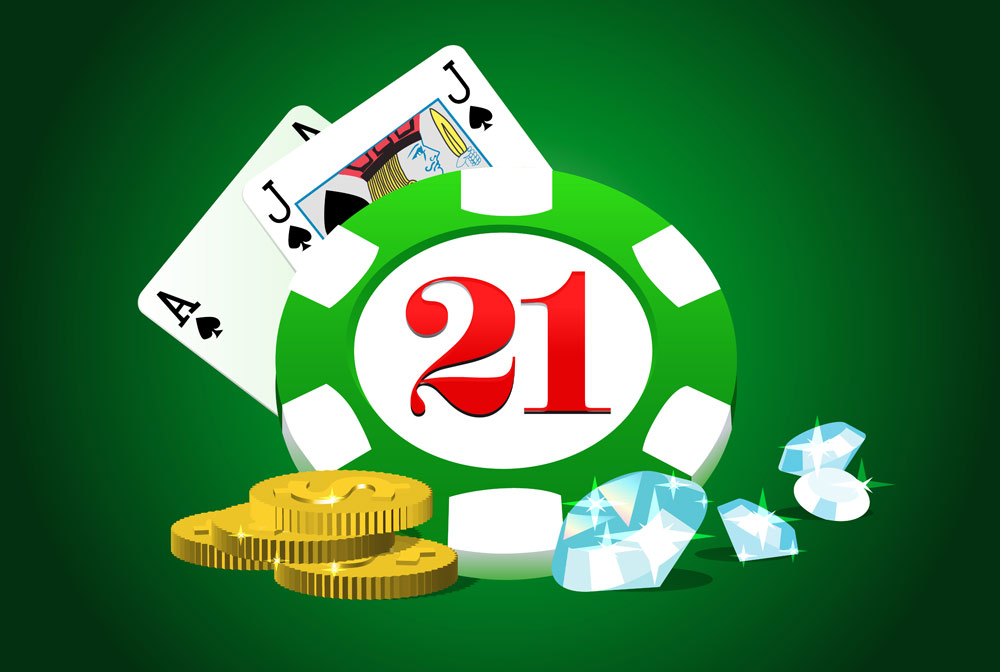 The Rules of Playing Blackjack Spanish 21
Hit Stand and Split Rule
Spanish 21 follows the same rules set by the classic blackjack. You can only hit, stand, and split only after placing the bet, allowing the dealer to give out an initial hand. However, the move to make depends on your strategy.
Re-splitting Rule
Spanish 21 allows you to split aces. You can then resplit, double or even redouble after you have split any pair. You can then follow the late surrender rule discussed below as it applies after you have made your doublings and splits if you have invested lots of cash in one hand. However, if there s a chance it will go down, it may be great to get half of the wager back.
Late Surrender Rule
You can surrender your hand even when it is late. This rule allows you to give up a hand at any point in the game for half of the amount wagered. This rule is highly advantageous for players who place large amounts on a hand. If you calculate the odds of beating the dealer's hole card and find that they are minimal, you may consider letting go the hand and recover half of your wager.
Super Bonus Rule
Spanish 21 boasts as the only blackjack online variant that offers a super bonus. Unfortunately, the odds of hitting a Super Bonus is almost 1 in 668,382 for a six-deck card game. It is still thrilling and worth trying.
Match the Dealer Side Bet Rule
Blackjack online has several bonus games that you can play next to the regular game. One of the most popular ones is the Match the Dealer side bet. You win the bet if you match one or both of your preliminary cards matches the dealer's face-up card. However, avoid these side bets if you are still not good at the main gain to avoid lowering your chances of winning.
Other rules of playing the game include the following:
The dealer can make a hit of a stand using a soft 17
Any dealer hits made on 16 stands on a 17
You may draw several cards after splitting the Aces
Your total of 21 can never push against the dealer's 21
Redoubling can be allowed up to 3 times in some online casinos
Tips on How to Play Spanish 21
Use the Chart to Make Proper Moves
Spanish 21 game is quite complex and can take time to learn. To be on the safe side, learn the strategy chart and memorise some basics of making moves as dictated by the chart. Ensure that you are following the black Spanish 21 chart and not the classic blackjack one.
Avoid Surrendering Too Often
Most players tend to surrender too often when the going gets tough. However, it is not a wise move to keep surrendering. The option is only profitable as the last option in the verge of losing the wager. If you keep surrendering, you will be losing a large chunk of the wager without trying.
Do Not Draw for a Bonus Payout
It is strongly recommended that you avoid drawing for a bonus payout. Moreover, never place additional side bets if they make you pay more to place them.
Determine the Situations that You May Hit and Stand
Keep the cart in mind when making all the moves. However, there are situations where the result is obvious when you take a given move. Here are the popular ones:
Always hit if the totals in your hand are a hard 8 or a lower figure
Always stand if the totals in your hand are a hard 17 or a higher figure
You always hit at hard 8 because you cannot burst out and do not have enough position for a split or double down. On the other hand, you stand at hard 17 because you have a decent hand and have a higher than 65% chance of bursting out at that position.